Key element in the diagnostic orientation of diseases or hematological disorders based on the doctor-patient relationship. Expert judgment and scientific reasoning of hematological symptoms or problems.
Diagnostic or therapeutic advice through video consultation. Agile channel with great interaction between the doctor and the patient, generally used as a second medical opinion platform.
Useful and fast telematic resource for evaluation and resolution of doubts or specific questions. In general, used for topics related to the monitoring of a disease.
Our Professionals
Meet Dr. Carlos Besses
My mission is to provide the best diagnostic and therapeutic guidance for blood diseases in general and myeloproliferative neoplasms in particular, offering personalized medical care based on extensive clinical experience and scientific evidence.
I have served as Head of the Hematology Service at the Hospital del Mar in Barcelona. Founder and President of the Spanish Group of Myeloproliferative Neoplasms and member of the Scientific Working Group on Myeloproliferative Neoplasms of the European Hematology Association.
I have also been Director of the Applied Clinical Research Group in Hematology of the Cancer Program of the Barcelona Biomedical Research Park with more than 192 medical publications, especially on myeloproliferative neoplasms.
We provide
Know-How in Clinical Hematology
We are specialists in different pathologies of Clinical Hemotology
excess production of blood cells
Myeloproliferative Neoplasms
"The doctor was very kind, respectful and was very reassuring in his explanation. He speaks fluent English which made for a smooth communication. I would recommend him!."
"Excelent as always. He is one of the best hematologists and inspires confidence because of his experience and confidence."
"A correct, affectionate treatment and with the essential rigor to adopt the most suitable therapeutic response at each moment of the process. In short: perfect."
Last Posts
Hematology Articles
Anemia is the most frequent consultation in Hematology. Its causes are multiple and a careful clinical history can guide towards the…
Coagulation disorders Consultations for alterations of the coagulation system are frequent and originate from abnormalities manifested by bleeding or thrombosis and,…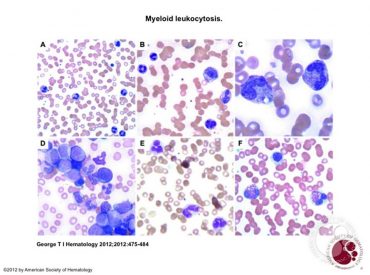 Numerical alterations in the number of leukocytes or white blood cells are frequent causes of consultation to the clinical hematologist. Leukopenia…